Consumer news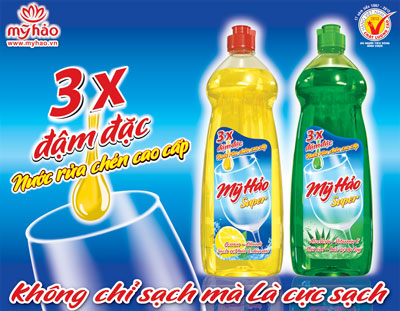 Do not agree to sell the company for Unilever, owner of My Hao chose difficult: finding a niche to survive alongside stronger opponents multiplied.
And practical experience has shown that, not cosmetic product put on the market when advertising on rumbling, "rated compensation, rated stuffed" by pre-crisis communication strategy is able to "kill "rivals to gain market share. In fact, Vietnamese enterprises have lesser capital, not enough aggressive product promotion, but they have a private entrance with direct access by consumers to be successful. This experience can be recorded from cosmetics brand Hao.
Just spent 3,000 to 4,000 dong, you can easily buy 1 liter of dishwashing water.